Contact Child Care in Kansas
Contact Us
Additional Support Resources
800-332-6378
No question is too big or too small when it comes to parenting. Find helpful resources and support near you or connect with a real person 24/7 support without judgment. 1-800 Children offers free and confidential support in English and Spanish as well as multiple other languages.
Visit Site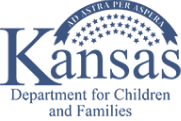 Kansas Protection Report Center
800-922-5330
If you suspect a child is being abused or neglected, please contact the Kansas Protection Report Center directly. Every call is taken seriously and every effort will be made to protect your identity. Telephone lines are staffed 24 hours a day.
Visit Site